8 Insane Things You Won't Believe These Rich Indian People Have Done
Some poor people starve in the street. Some auto drivers punch each other on the face for Rs 50. And some people steal cows for living. But, for some filthy rich Indians, money comes so easily that they throw it in the trash. If you have a lot of money, I mean a lot of money, you just don't care about how you spend and money is nothing but just a bunch of printed papers. Here are eight bizarre things only rich Indians do. And yes, they all compromised morality.
1. Man fulfils his dream by sleeping on a bed filled with cash.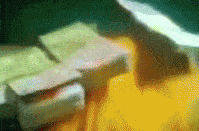 Samar Acharjee, a CPI (M) leader from Tripura wanted to fulfil his long cherished dream, so he took out Rs 20 lakhs in cash from his back account, put the bundles of currency notes on his bed, and lied down like an idiot.
2. India's richest man built a skyscraper near Mumbai's biggest slums and lives there as a home.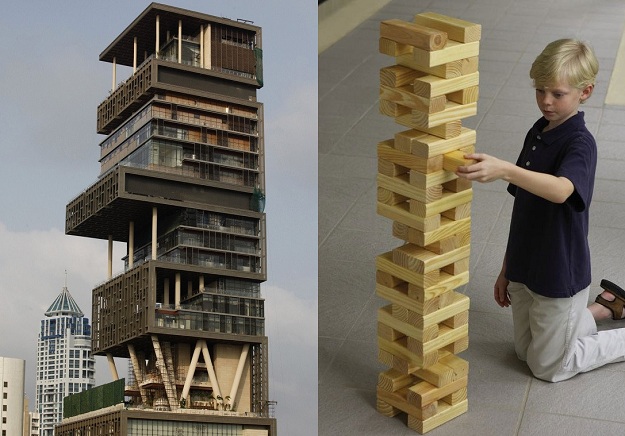 Mukesh Ambani, a filthy rich  tycoon owns the world's most expensive $1 billion home, which has 27 floors and a huge parking garage. On its first month, the house consumed 6,37,240 units of power and generated a power bill of Rs 70,69,488.
3. This dude wanted to attract women like a boss, so he spent Rs 1.2 crore on a gold shirt.
Blame this guy for 'gold shortage' in India.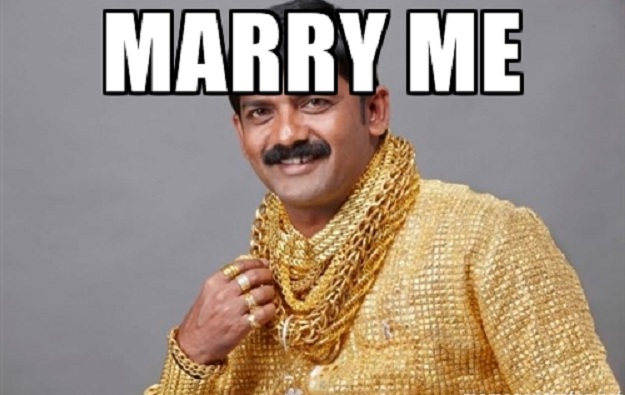 Datta Phuge, a Pune entrepreneur hired 15 goldsmiths to construct a solid gold shirt which weighs 3.5 kg. He made it to Guinness Book record for having the world's most expensive shirt.
'I know I am not the best looking man in the world but surely no woman could fail to be dazzled by this shirt?', said Datta in an interview.
4. Mayawati Kumari, one of the India's richest politicians spent 1,000 crores to build  statues of herself.
And recently, some youths are so pissed off that they went and beheaded one of her statues.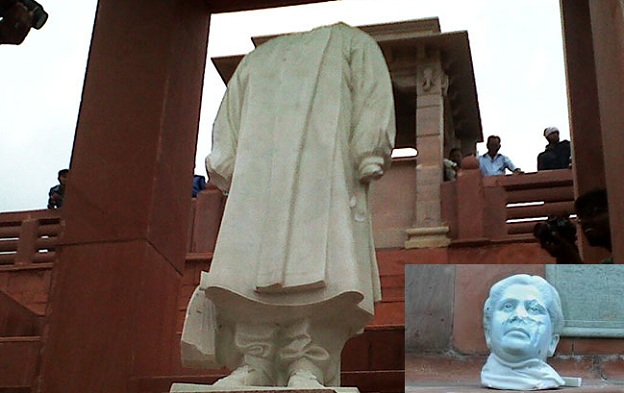 Nobody is going to build a statue for me when I am dead, but if  I have all the public money which I didn't even earn, then of course I will build a giant statue of myself and erect in front of my house. This is exactly what she did. While thousands of people are dying of poverty, Bahujan Samaj Party leader Mayamati shamelessly spent crores of rupees to build statues of elephants and herself.
5. Man so rich that he wasted Rs 503 crore on his daughter's wedding.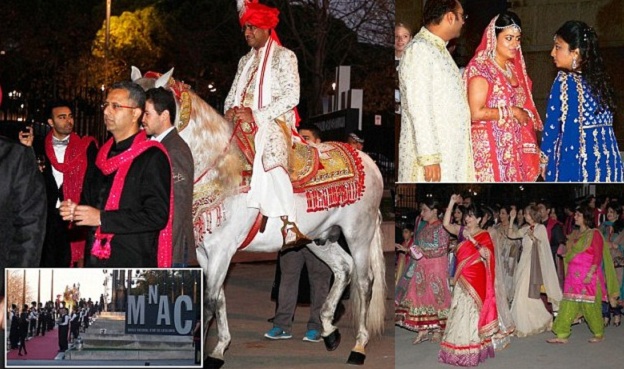 On that day, one of India's richest families bought the entire city of Barcelona. Lakshmi Mittal's brother Pramod Mittal spent a ridiculous amount of money for her daughter's wedding party. According to DailyMail, the ceremony had 500 guests, 200 butlers, and a helicopter was deployed to take the wedding pictures.
6. Lucky groom gets chopper as a gift, and Bollywood stars as an audience on his wedding.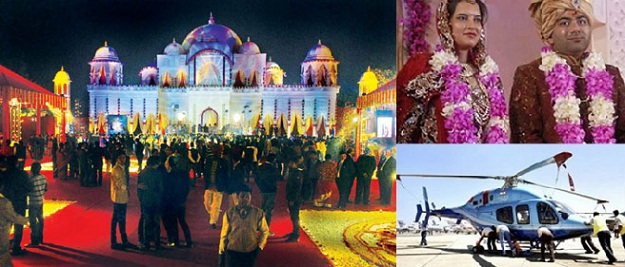 In 2011, when Congress leader Kanwar Singh Tanwar's son got married with daughter of ex-MLA Jaunapuria, Rs 250 crore was spent on wedding. Till date, it is one of the most expensive Indian weddings. 30,000 people attended the wedding ceremony and it was televised on 12 giant screens . The groom got a new helicopter as gift, and Bollywood stars like Shah Rukh Khan and Aishwarya Rai were hired for the audience.
7. Rich father let his 9-year-old son drive a Ferrari on his birthday.

For this rich dude, a cool toy or dress is not enough for his kids' birthday. In 2013, a stupid father in Kerala was jailed and released for letting his son drive Ferrari F430 in a posh residential area at high speed. The son's proud mother then said- "It's not easy for a child to achieve such a feat at this young age".
8. Mallya spent crores buying Cricket players, horses but had no money to pay his employees.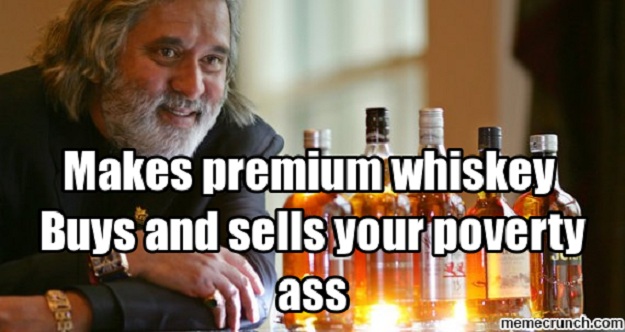 Dr Mallya, the 'King Of Auction' can buy anything from sword of Tipu Sultan, cricketer Yuvraj Singh, island, race horses to Mahatma Gandhi's belongings. But he won't pay the dues of his employees. In 2012, wife of one of his Kingfisher Airlines staff committed suicide because her husband was not paid for six months. Too cruel Mallya!