7 Mind-Blowing Stunts From Salman Khan's Latest Movie 'Kick'
So, you think Bollywood isn't too good at action stunts? You have to watch this trailer of Salman Khan's latest movie 'Kick' and decide yourself. Salman's previous action movies might be ridiculous, but this one looks promising. '100 crore club' for sure.
Action, lots of action! The trailer starts with a bus falling from a huge bridge, and then suddenly 'Devil' (Salman Khan) comes out with his rubber mask and his flying bicycle. And the action begins! Helicopter crashes on a building, Sallu jumps off a bridge, Sallu flies, Sallu dances, Sallu drives a bus and crashes every car on the road. What else do you want from him?
Sajid Nadiadwala's 'Kick' which also stars Jacqueline Fernandez and Randeep Hooda is all set to hit theaters this Eid. And yes, the movie is a remake of Telugu filmmaker Ravi Teja's movie 'Kick'.
I bet, some die-hard Salman fans are going to watch this trailer at least 50 times, or even more than that. And some crazy fans have already started debating that it is the greatest Bollywood action movie ever made.
Here are seven GIFs from the trailer that will definitely blow your mind.
1.  And he says, 'aap Devil ke piche aur Devil aap ke piche, too much fun!'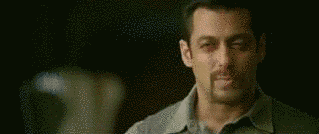 2. Probably, the most fatal slap in the history of Bollywood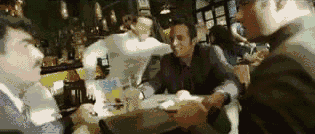 3. This is why you don't mess with Sallu. Walking like a boss in front of a speeding train.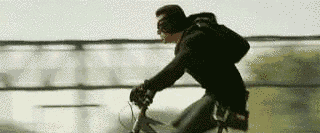 4. From where and how did he land on that bus?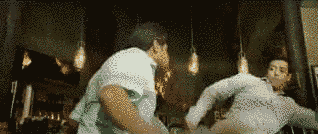 5. Look at the bike, it's flying! Look even closer.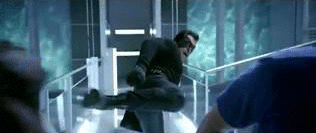 6. Get your kick! Doesn't that look even faster than Bruce Lee?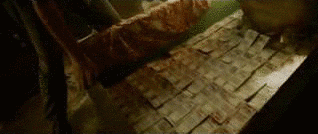 7. And that 'spread'!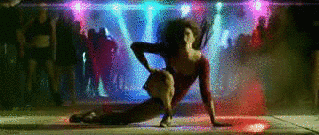 Watch the trailer and you will know what I am talking about. Get yourself kicked.