20 Hilarious But Honest Out Of Office Messages That You Will Want To Copy
What are some of the most engaging, informative and fun out-of-office messages and emails that you have ever read?
If you have already planned your vacation and time off for the upcoming holidays, you might need such out of office email yourself. When you are crafting your message, look for an interesting angle to announce that you are taking a break from work and that you might not be able to provide a response right away.
But try not to be absent for long, as your workplace might seem colder than you've initially imagined whenever you return from a vacation, especially if you're considering visiting an exotic hot tourist destination.
1.

2. 
3. 
4. 
5. 
6.

7.

8.

9.

10.

11.

12.

13.

14.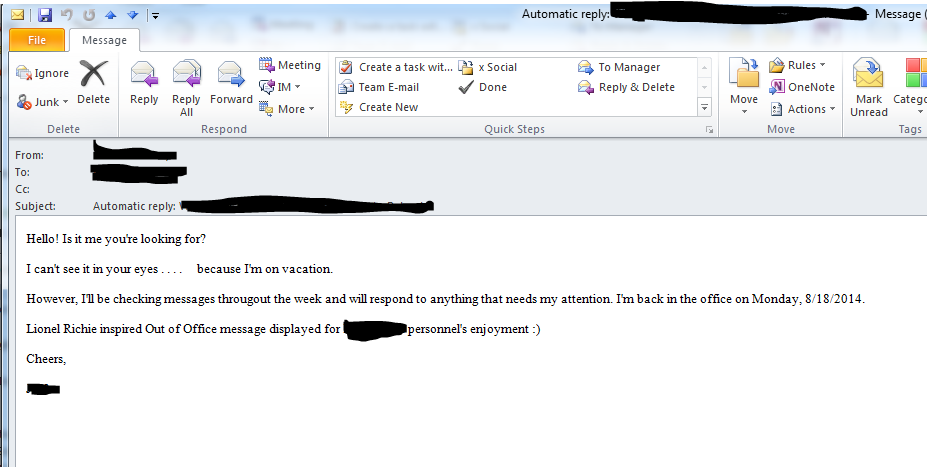 15. 
16.

17. 
18.

19.

20.
.