10 Reasons Why Robert Vadra Might Be Superhuman
When I say superhuman, it doesn't mean he can fly or knock off 100 villains in one go. From ordinary lad to India's fastest multi-billionaire, Robert Vadra, the son-in-law of India's most powerful woman Edvige Antonia Albina Maino aka 'Sonia Gandhi', has a different and impossible success story. With his sudden rise in power, fame, and fortune, we eventually started feeling that he might possess  some extraordinary capabilities. He is neither a Batman nor a Superman, but in real life he might be a superhuman.
1. Robert Vadra is a short man, and has funny moustache too but he had the courage  to impress Sonia Gandhi's daughter.
Not even a single bachelor in India had guts to approach Priyanka Gandhi, but Robert did it. But you know what? Robert's friends were shocked when they heard that his little friend was getting married to Priyanka.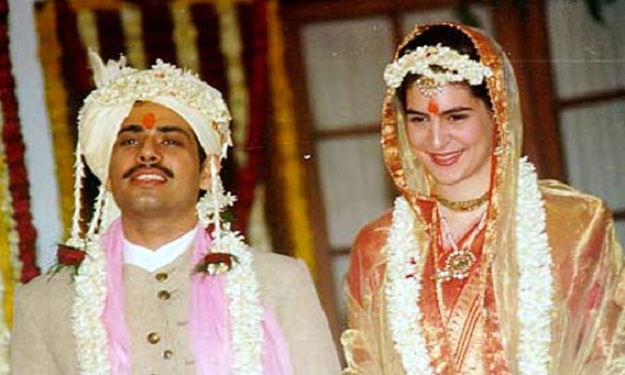 2. He was not born rich. He didn't work like Bill Gates. He didn't go to any business school. But it only took less than 10 years for him to become a multi-business tycoon.
Now, he has the fortune to buy the entire agricultural land in Haryana which he can turn into golf course.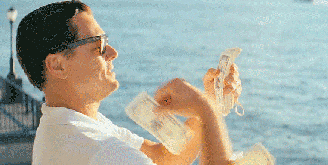 3. Once he turned Rs 50 lakhs into 300 crores with his supernatural power.
Or he has a gold laying goose.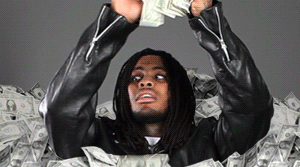 4. He is the only common man in India who is not frisked at airports.
Because he is a superhuman!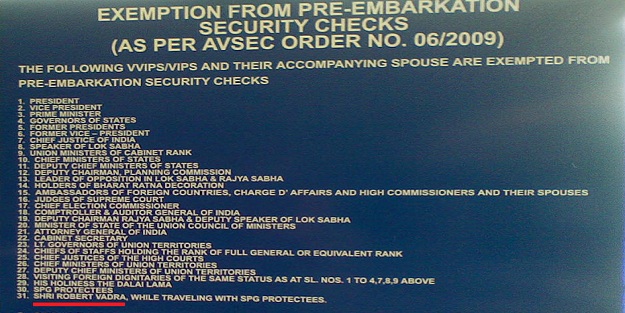 5. If you have unusual power or capability, you always want to dress up differently. Like this…
Showed up to vote in pink trousers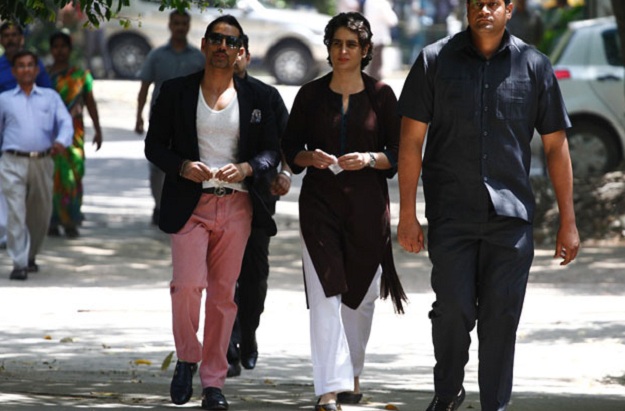 6. And look at that super muscled body! Doesn't he look like an insane bodybuilder?
At 40,  Robert still can do 100 push-ups a day and can play golf the entire day.
7. He works as a director in 12 companies.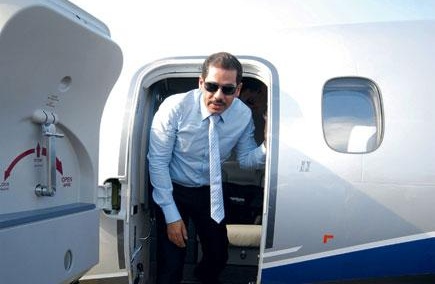 8. He is accused of 'bank fraud' and land deals many times, but never get caught. And will never be caught.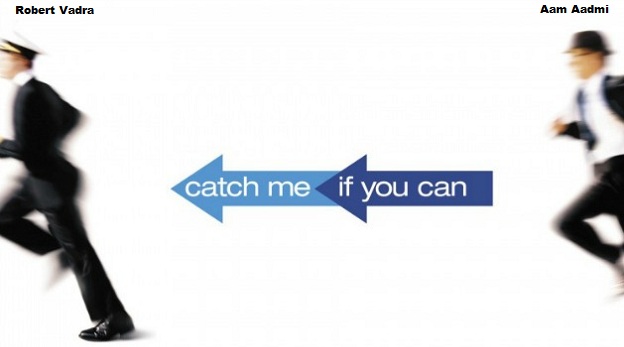 9. Mr Rob is the only man in India who can take interest-free loan above Rs 65 crores without any security.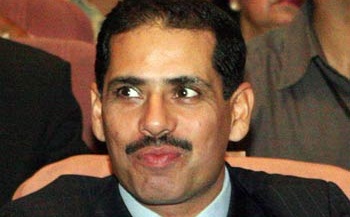 10. Batman has 'Batmobile' and James Bond has an invisible car, but Robert Vadra has a huge bike where he patrols in the middle of night at Lutyens Delhi at high speed.
He loves speed so much!