10 Duolingo Memes Proving That Creep Of An Owl Is Out To Get You
If you're not familiar with the Duolingo memes, they are basically a funny take on Duolingo's owl and its various more-or-less menacing pop-ups and notifications. Forgot to take a lesson? The pesky owl will soon let you know that bad things are coming your way. And with Duolingo themselves posting a pretty ominous picture on Twitter, it's no surprise the memes have flown in like the Amazon on a rainy day.
Check out these 10 Duolingo memes for a taste of why language learning isn't as risk free as it used to be.
1. The original.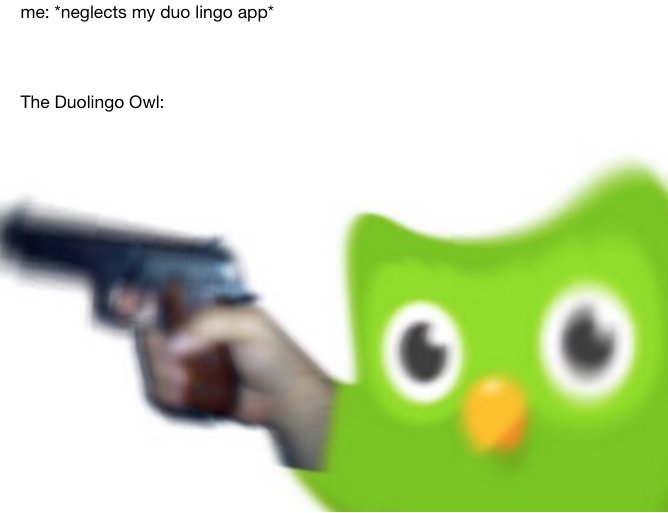 2. Time for some French.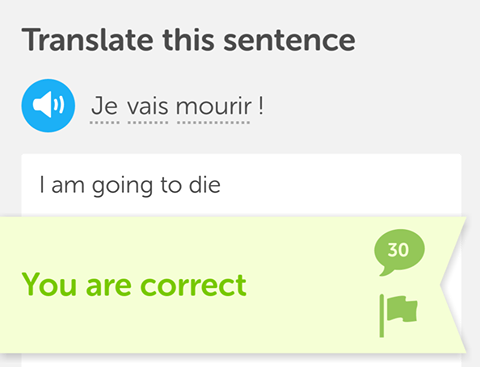 3. Better sound credible.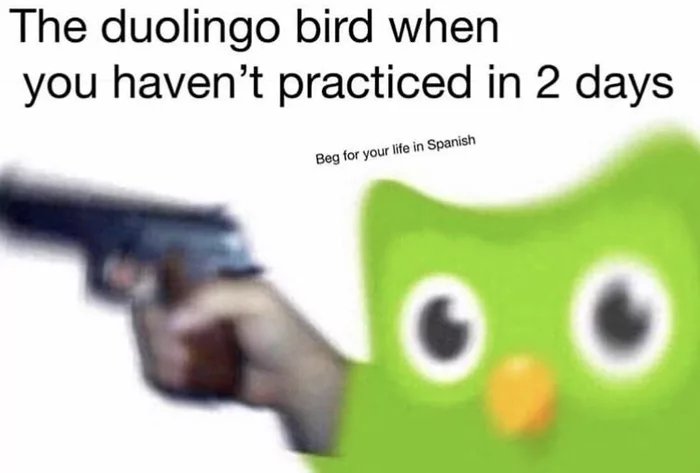 4. The reminder you don't want to read.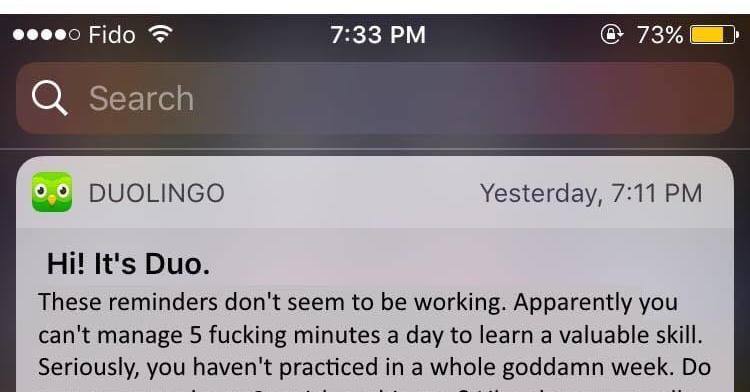 5. A mean comeback.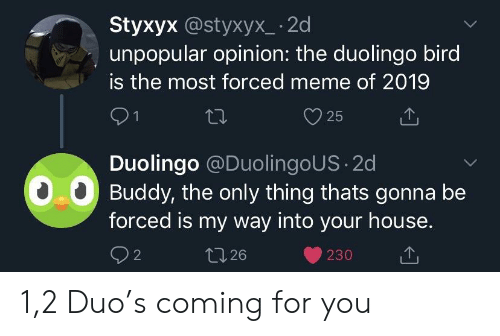 6. Yep, that's pretty much it.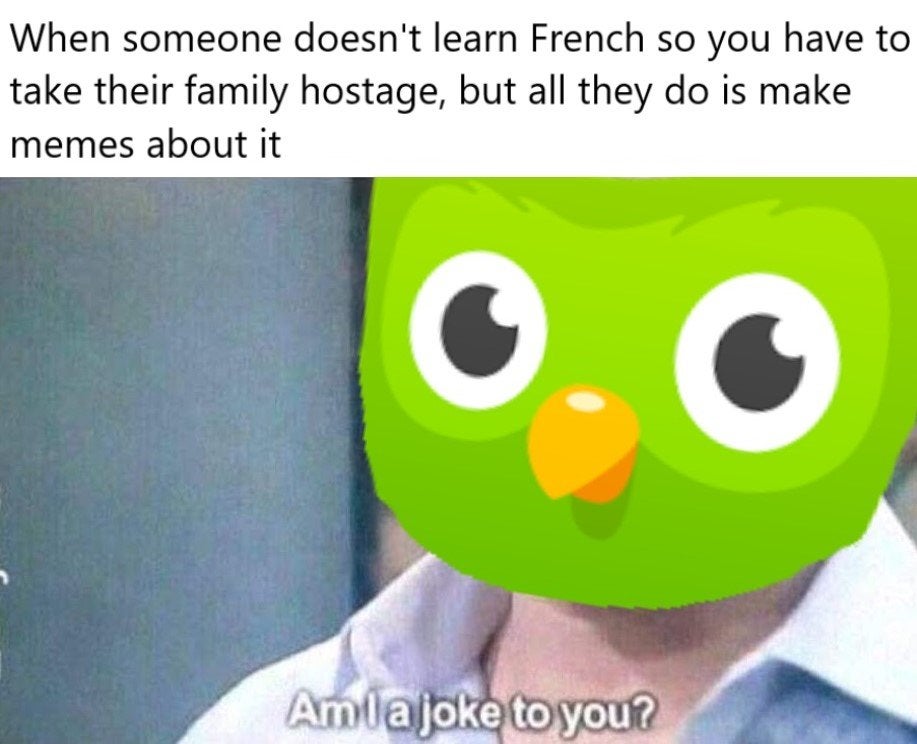 7. Remember – its all for the family.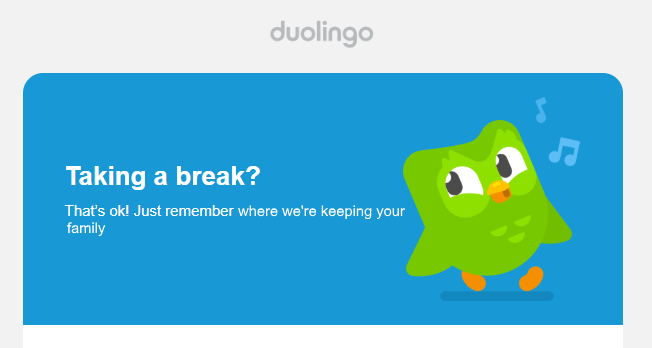 8. Hold on…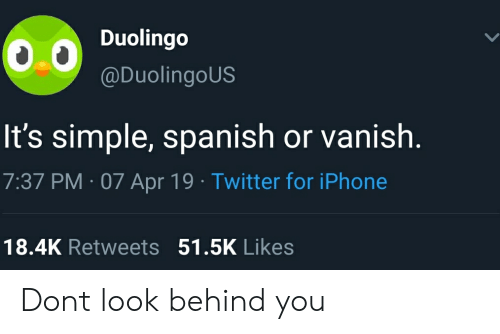 9. …that's how crazy it gets.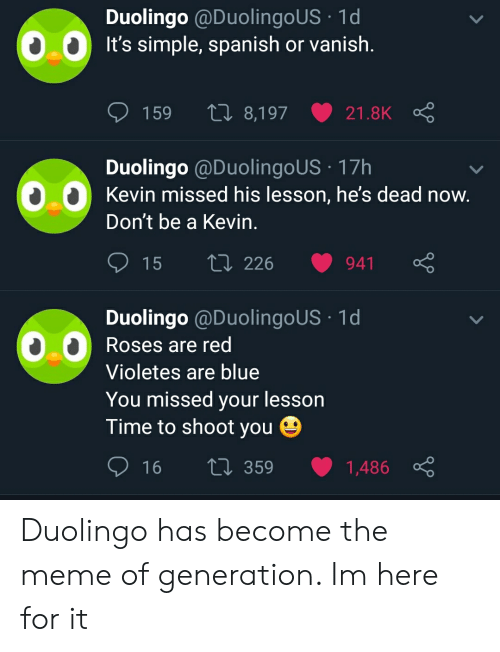 10. Familiar?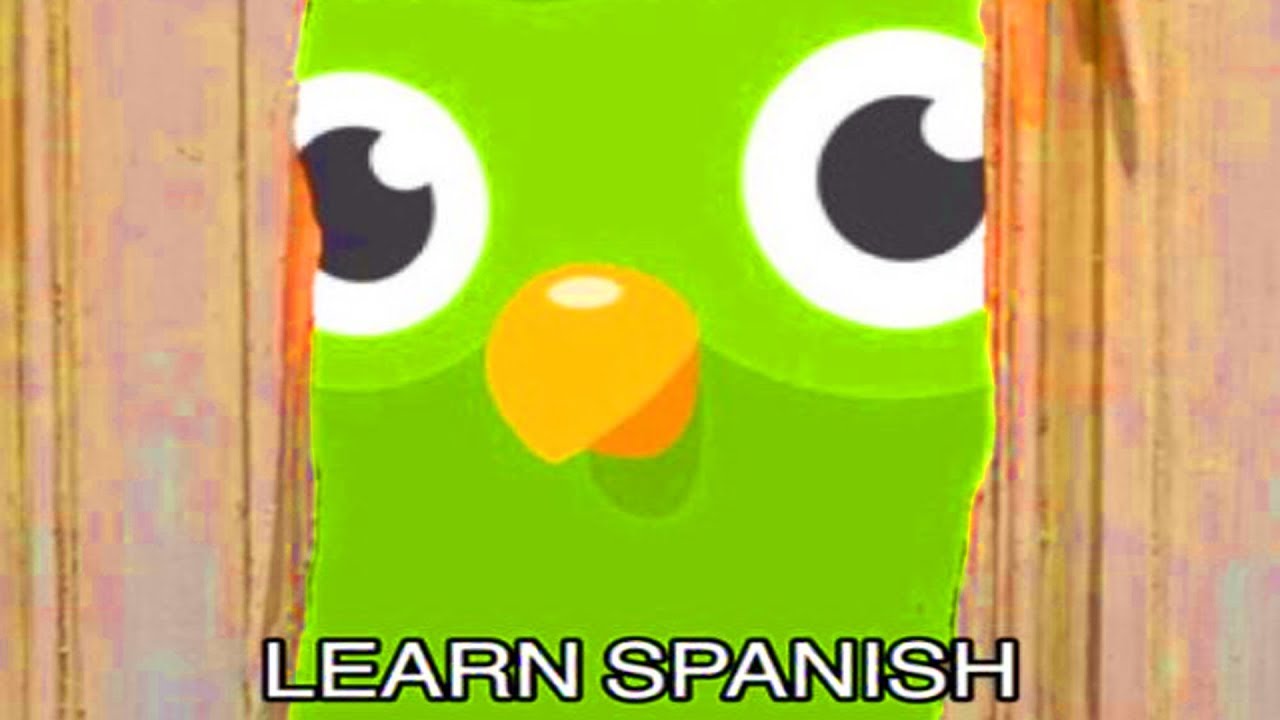 Scared already? Share these with your friends – you might just help them learn that foreign language before the owl gets to them!