10 Asian Father Memes You're Not Allowed To Miss
Go to medicine. All As or you're disowned. The absolute very best or nothing. You know it – the super-perfectionist Asian father stereotype is a favorite of the online world and makes for some delectable memes.
Some memes that are so good, even an Asian father would be proud of.
Here's our top ten.
1. The choice is yours.
2. It's not called being an adult for nothing.
3. You can't even get aging right.
4. Got it wrong from the very beginning, in fact.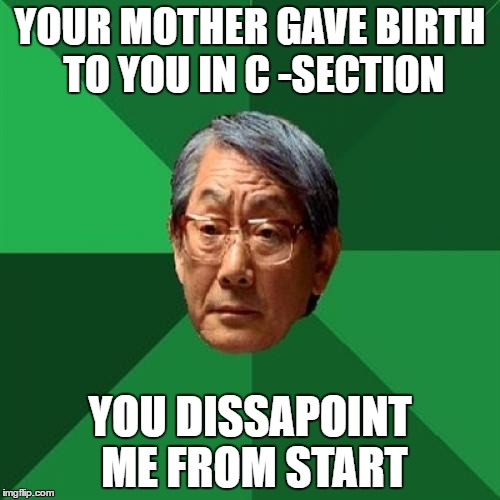 5. The refrigerator.
6. Some are better than others.
7. Enjoy.
8. FaceInBook.
9. The Asian alphabet.
10. It's all in the name.
Liked our top 10? Share it with your friends and give it a like to celebrate the most effective parenting in the world!